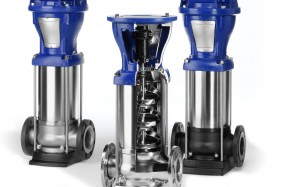 KSB Pumps for water applications
Pumps, valves and systems for water applications
As a reliable systems supplier KSB provides its customers with expert consulting on suitable pumps, valves and systems for water applications.
KSB offers ideal solutions for:
Water extraction
KSB provides innovative technology for water extraction and groundwater management. Our products move water reliably and efficiently.
Water treatment
KSB links technical progress and customer benefits with many years of experience in water treatment and conditioning as well as in seawater desalination.
Water transport
KSB products reliably provide water transport and water distribution.
technical specification